Mobility scooters are usually  quite unimpressive. We know that. That is why we made the Pride, a tricycle e-scooter with all the features you would want from your mobility scooter with the addition of a bit of flash. Cool right? Yes, we know that too. The Pride is a dynamic tricycle e-scooter with a modern look and a sporty edge. But there is more to it, than just its looks. It is capable of a high top speed and you should not have to worry about range either, because the Pride ticks that box too. It can reach up to 40km on one full charge. It also provides comfort with luxurious seating, top of the class stability and high manoeuvrability. Discover more below.
The Pride is much more than just its looks. It can reach a maximum speed of 25 Km/h. It also has three driving modes to choose from depending on which one is more suitable for the occasion. Making it on time will not be a problem anymore. You can easily keep up with anyone in the bike lane.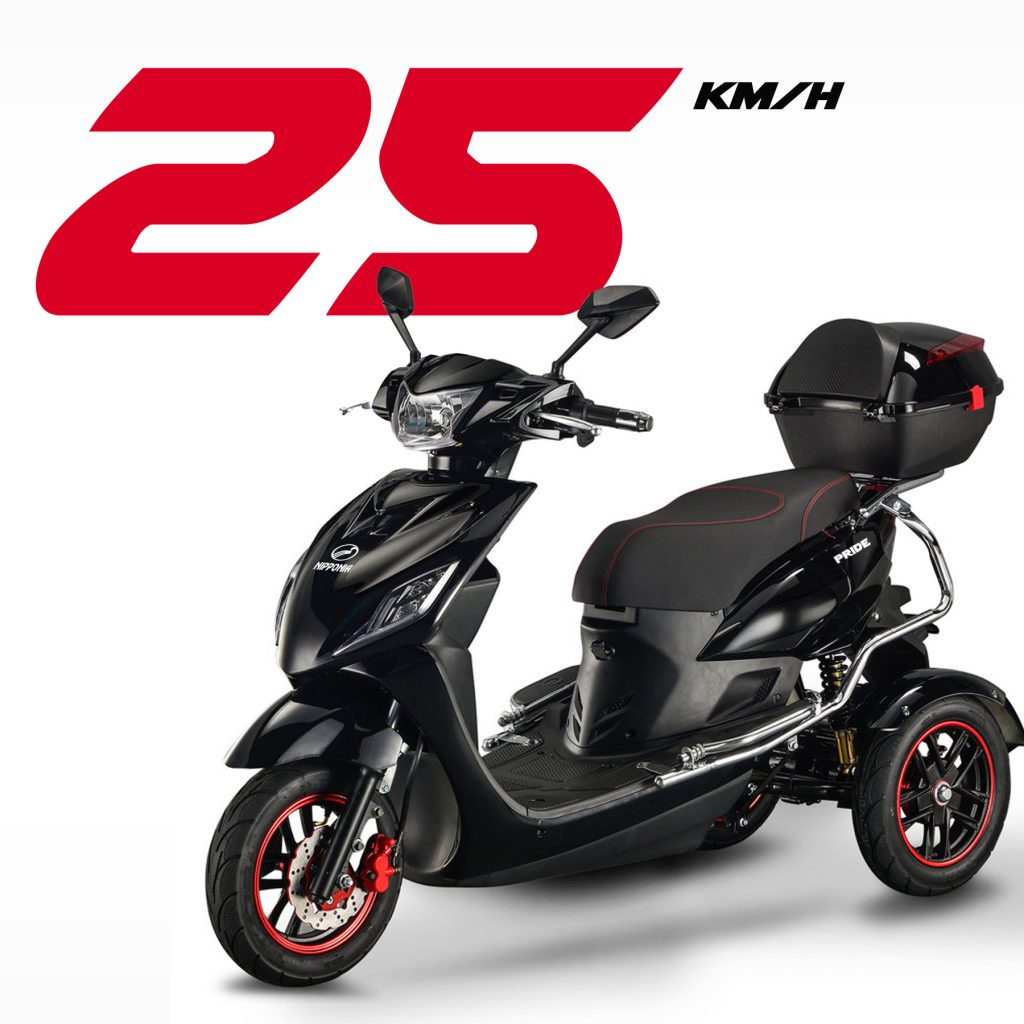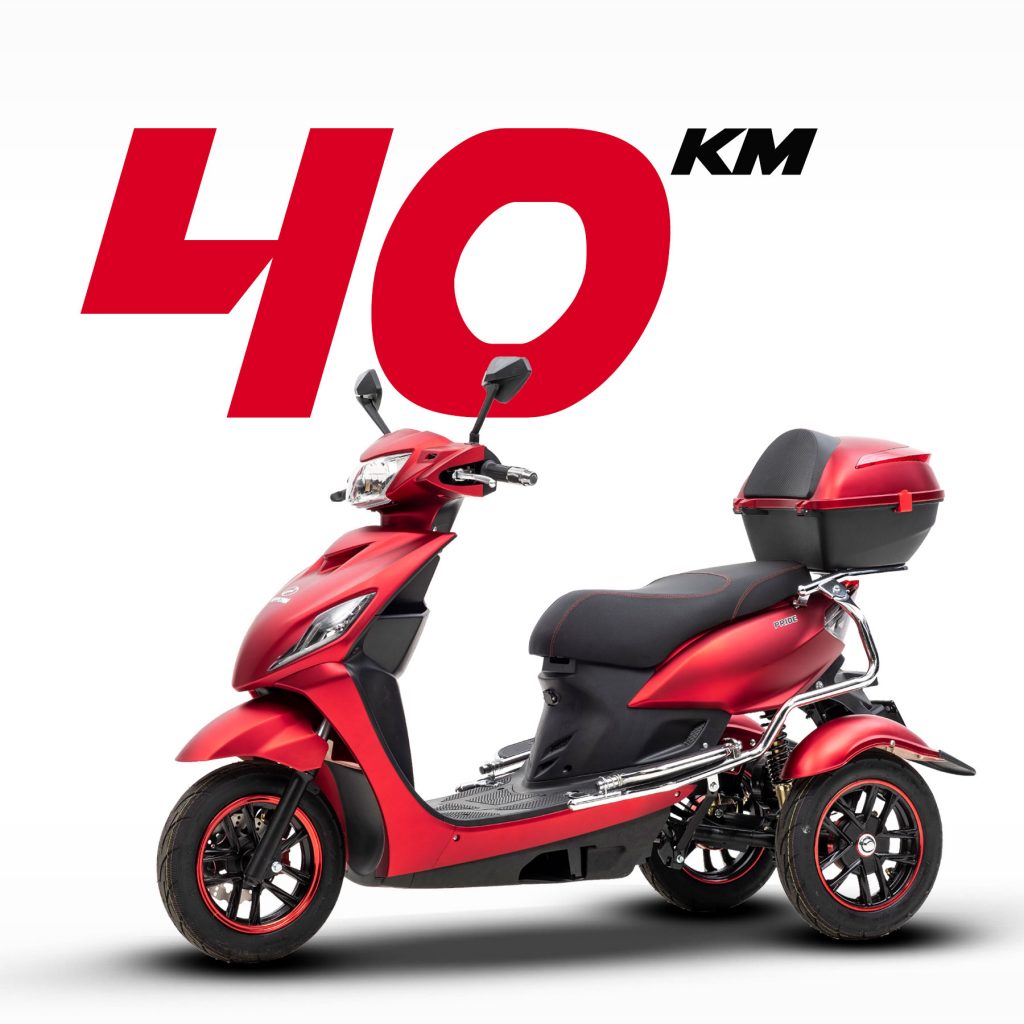 A discussion about e-scooters will always raise the question of autonomy. But the answer from the Pride is loud and clear. With a range of 40km you will not have to worry about when you will have to stop. Keep on driving.
Nowadays, customers demand more than just a quality tricycle e-scooter. The Pride could not ignore the trends when it comes to digital features. Its digital dashboard offers an accurate display of all the vital parameters of your e-scooter, such as battery level, speed, total kilometres and driving mode indication. A USB socket offers the option to charge your phone on the go. No more need to worry about your phone battery while out and about.
The Pride simply offers more of it. We are clear about that. The Pride comes with a luxurious seat with impressive topstitches. A rear shock absorber ensures a comfortable and steady driving experience. The steering of Pride is also something we are proud of. Its manoeuvrability gives you the ability to move around in narrow spaces, like supermarkets passageways, or tight parking spaces. The reverse gear adds to that flexibility. When it comes to comfort, the legroom can not be ignored. It guarantees that you can drive comfortably or even use it as an extra storage space, in addition to that under the seat and the rear box.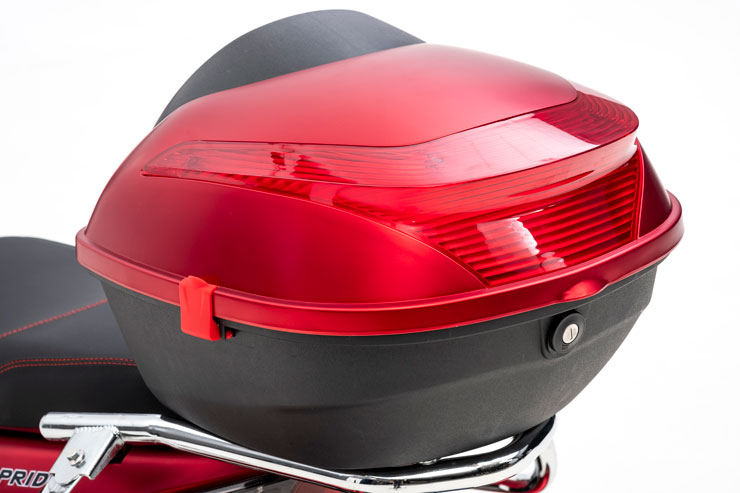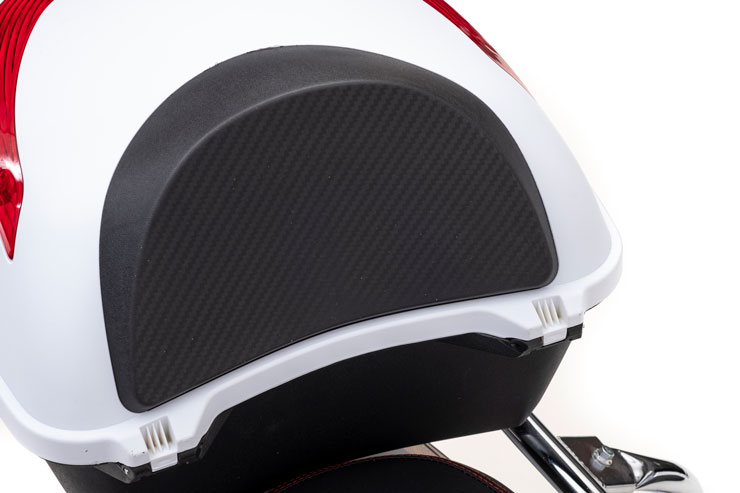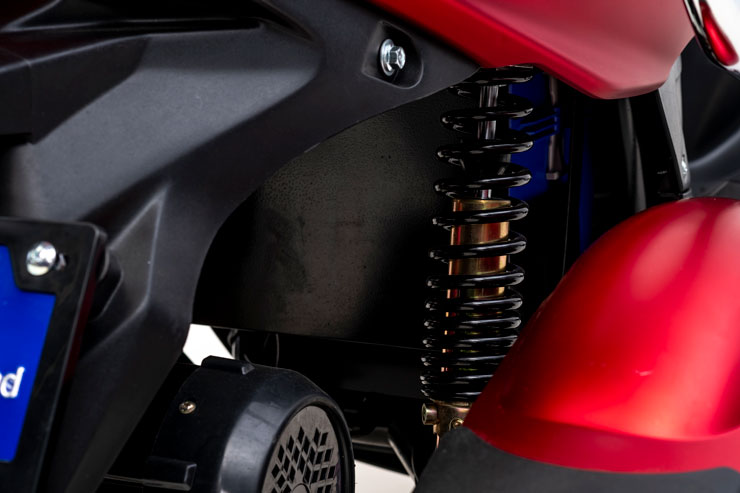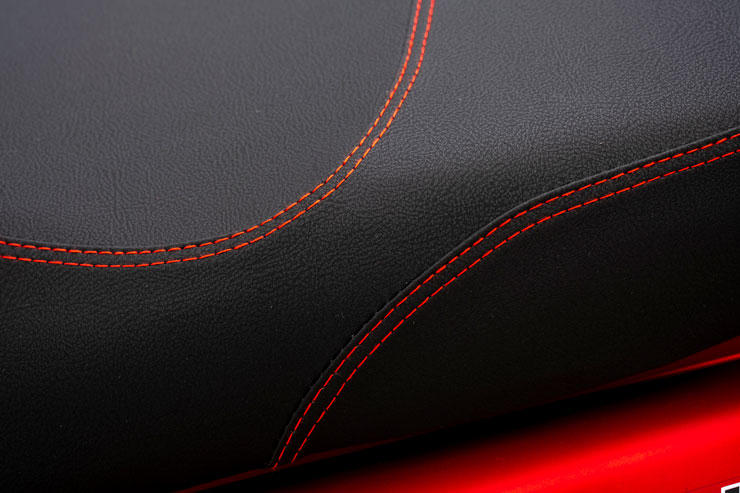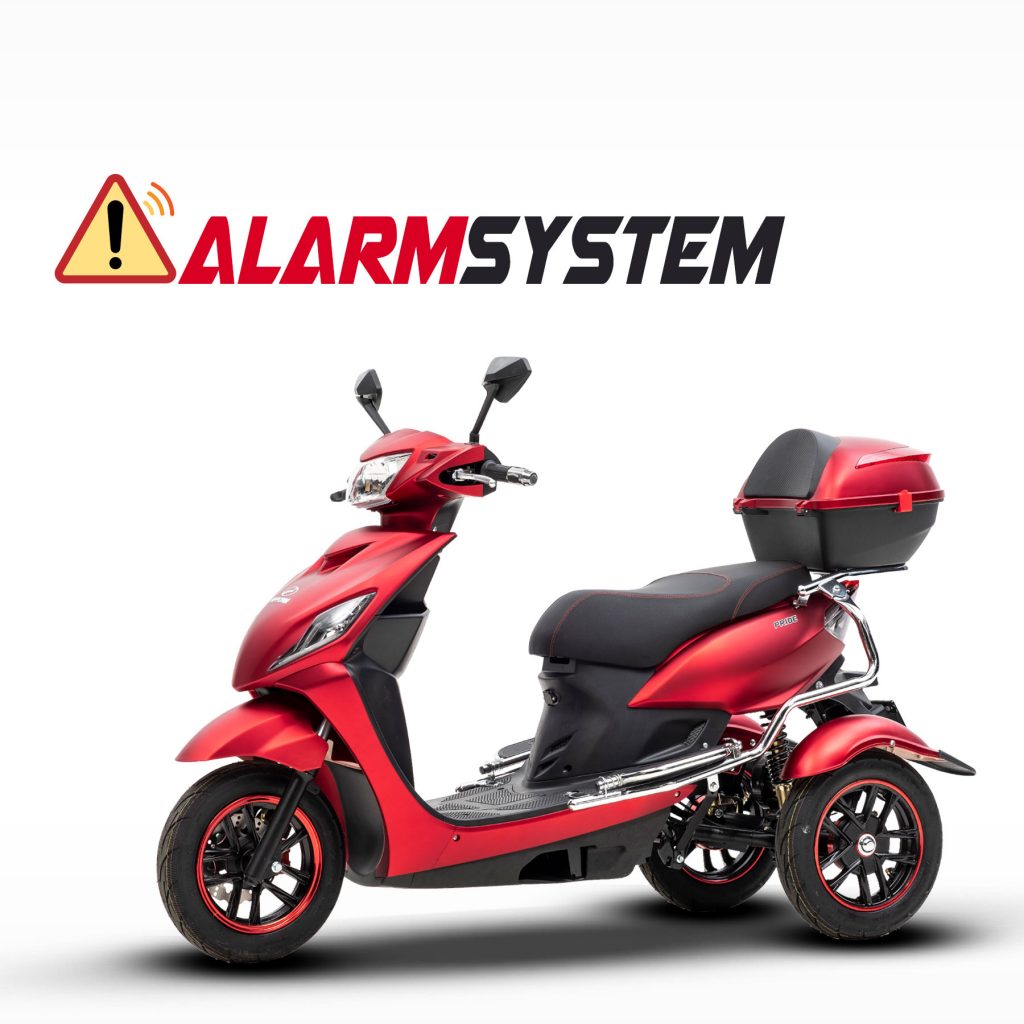 The Pride comes with an alarm system. Yes, you heard that right. The Pride's alarm system will safeguard your e-scooter from anyone tempted to drive away with it. You can rest assured that your valued possession is safe and sound.
Parking any bike on a slope might be a worry. This however, does not apply to Pride owners. With the Parking Brake feature, the Pride will stay firmly where it is meant to be. You have enough worries, parking in a slope should not be one of them.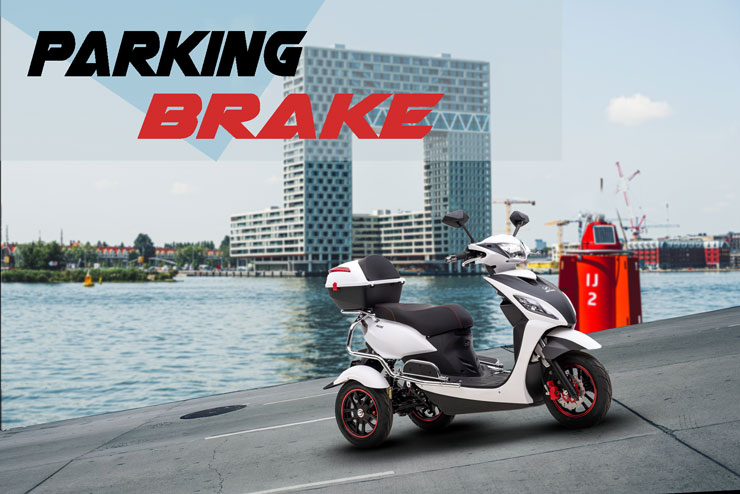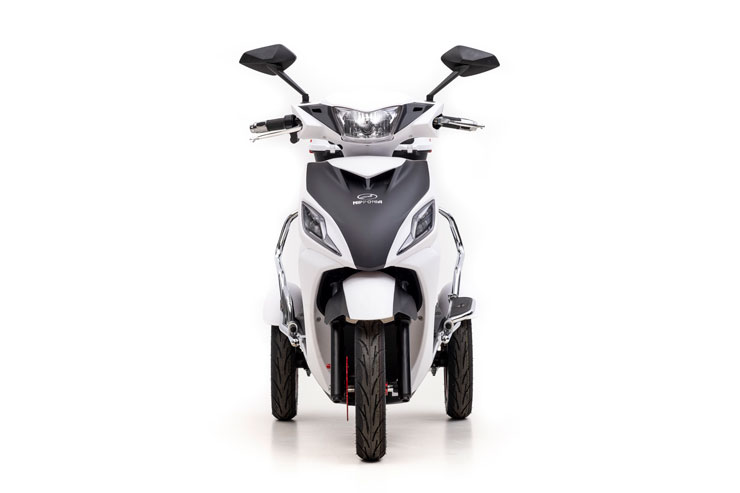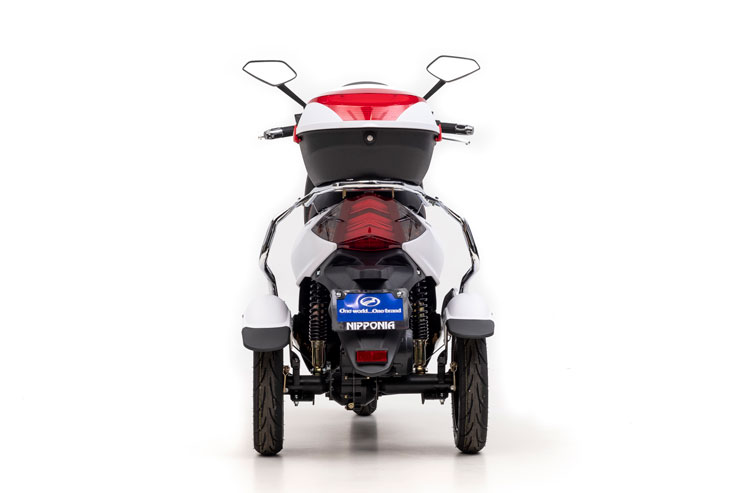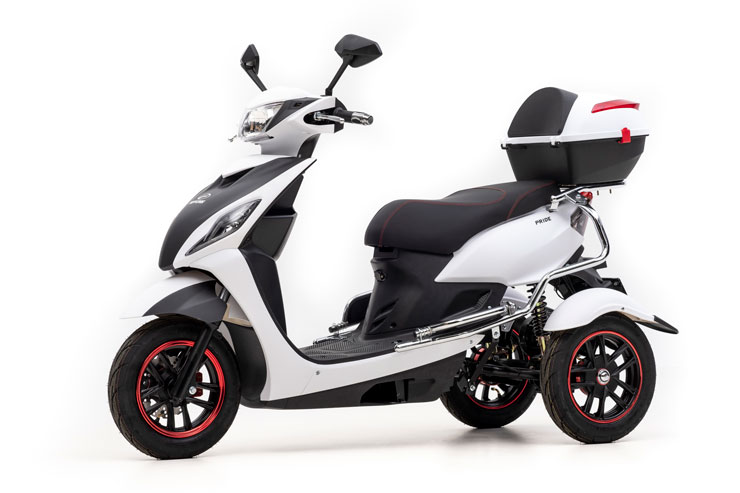 The Pride features a protective bar that has several benefits. It mainly protects the sides of your e-scooter, so you will not have to worry about scratches or damage when riding along a narrow path or road. It can also be used as a footrest pedal for the passenger because you cannot refuse a friend a ride home. It also acts as hand lever for the passenger, providing further safety.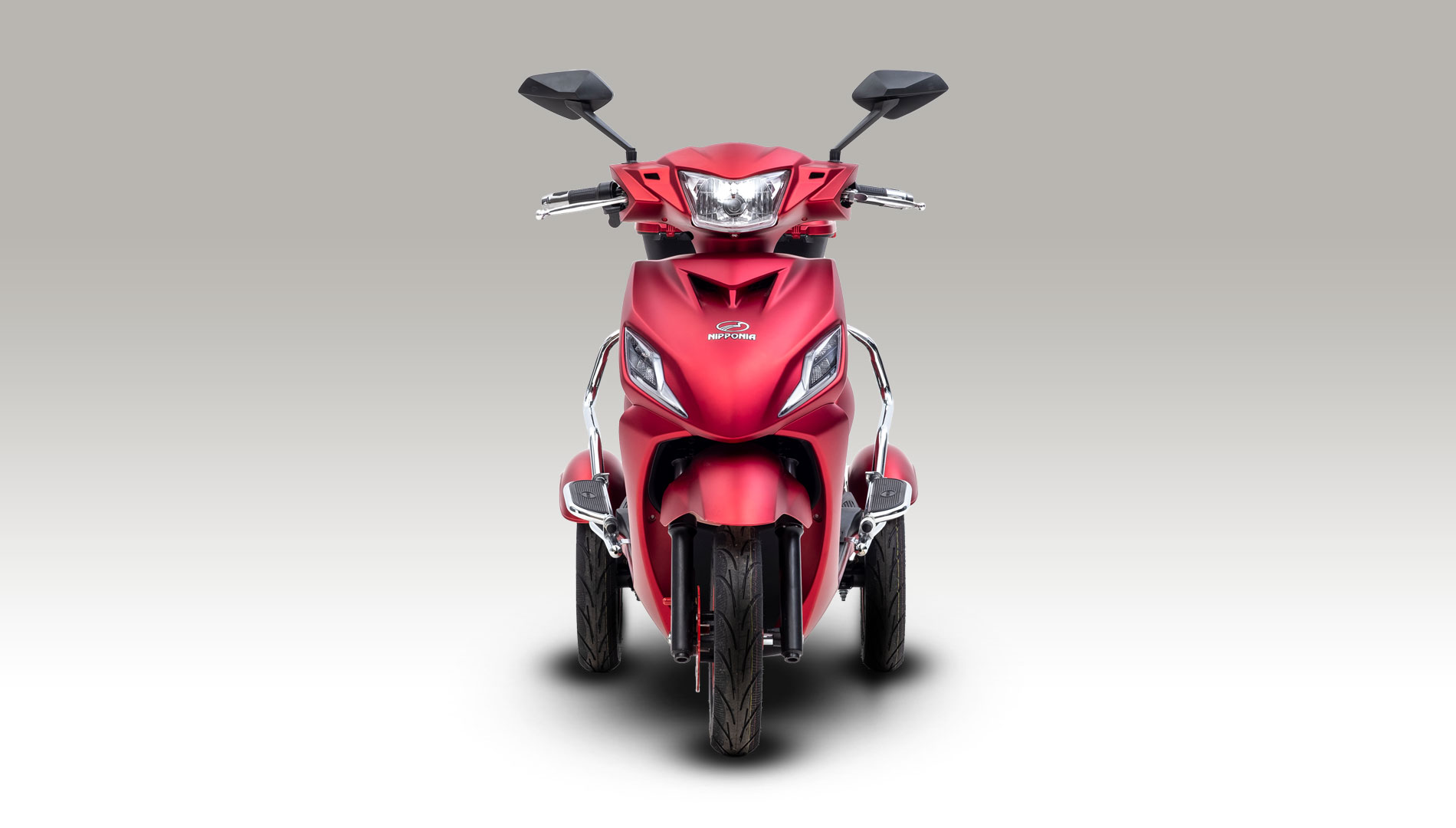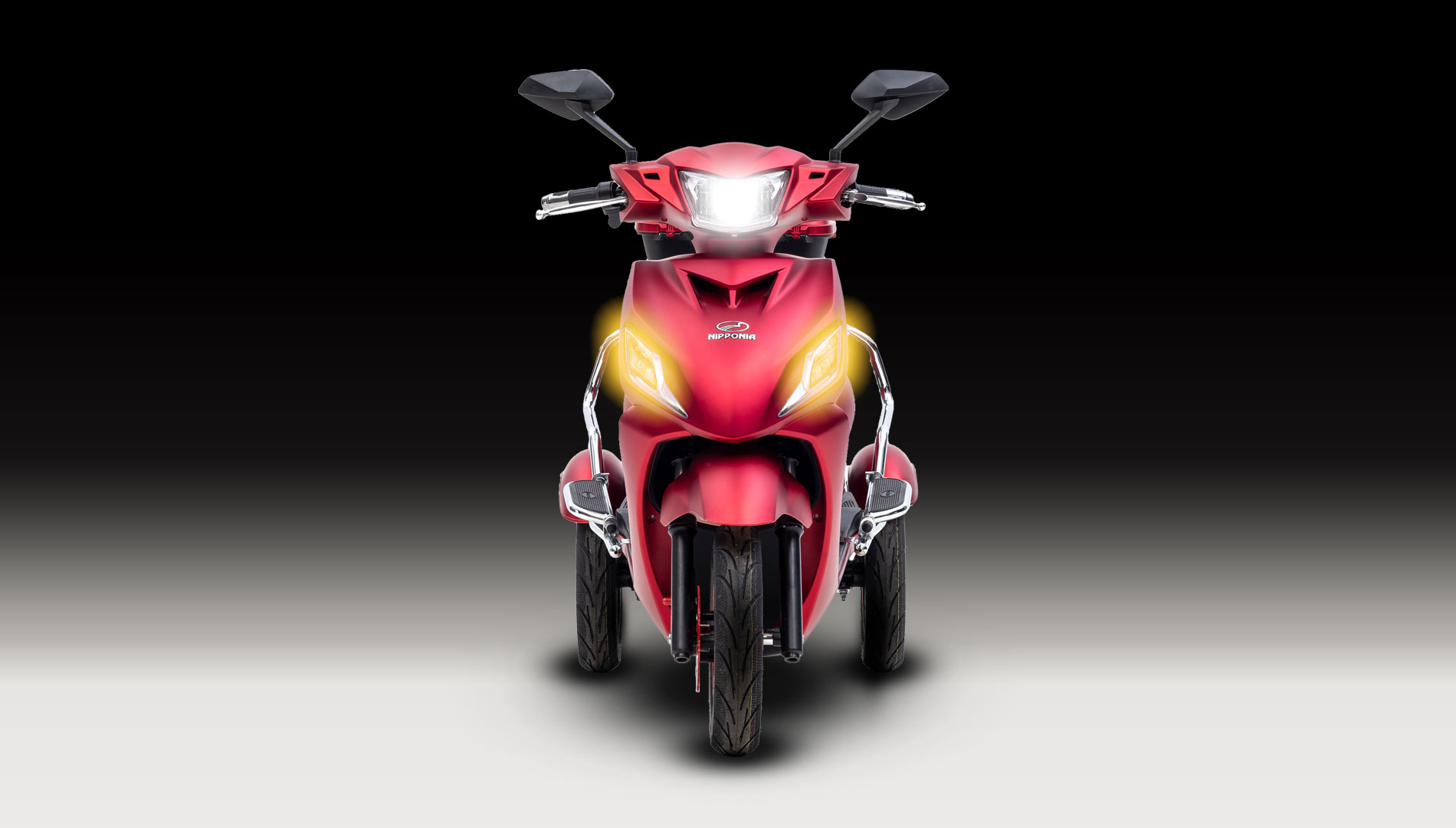 We know how much it means to you to feel safe when riding your electric scooter. It means a lot to us as well. This is why the Pride is installed with LED lighting to ensure you are visible and safe when driving in low light but also able to clearly see where you are going.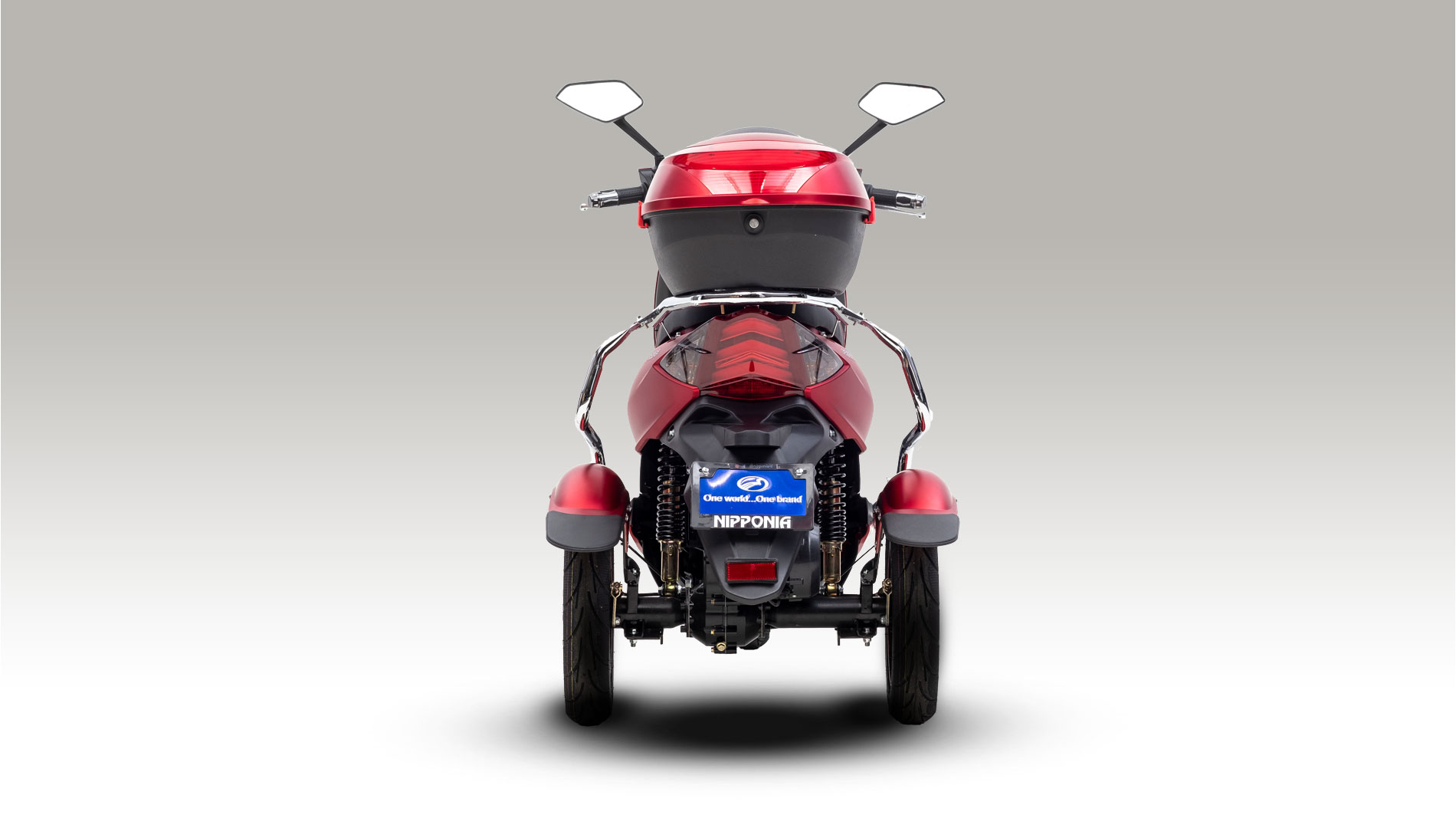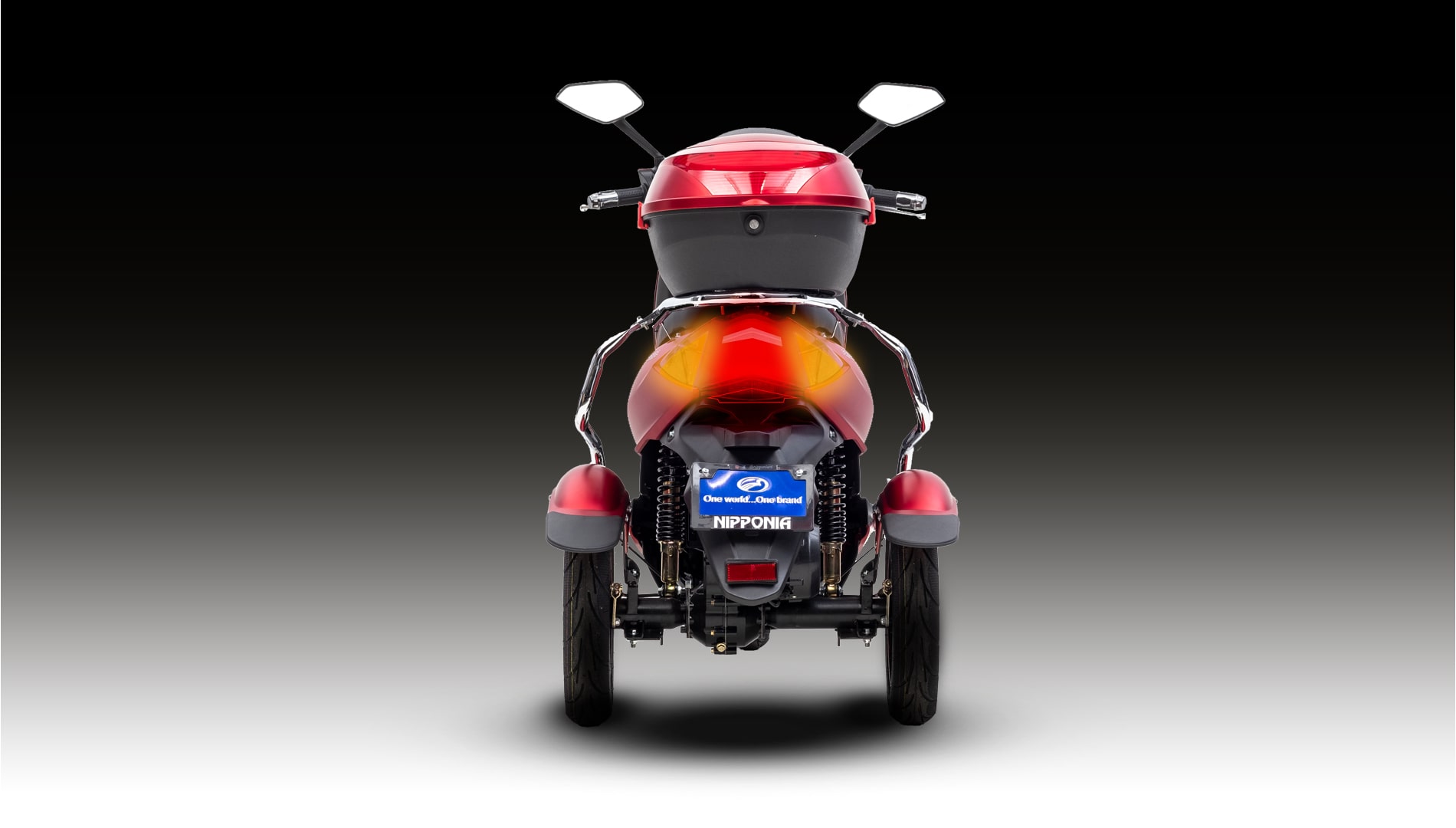 A closer look at the Pride
The comfort seat option mentioned in the video is no longer available for the Nipponia Pride. Nipponia offers model 2Fast as an alternative.
| | |
| --- | --- |
| Motor Power | 650W |
| Max Speed | 25km/h |
| Max Range* | 40km |
| Max Charging Time | 4-8h |
| Battery | Lead-acid/ Lithium 60V 20AH |
| Charger | 60V-3A |
| Battery Warranty | 12 months |
| Brakes | Disc / Drum |
| Parking Brake | YES |
| Tires | 3.00-10'' / 3.00-10'' |
| Dimensions (mm) | 1860x720x1050 |
| Wheelbase (mm) | 1280 |
| Seat height (mm) | 720 |
| Net weight (kg) | 80 |
| Maximum allowance (kg) | 150 |
| Battery charging cycles | 450-550 |
| Colors | Black, Red, White/Black |
| Lights | Headlight with halogen bulb |
| Digital Dashboard | YES |
| USB socket | YES |
| Rear carrier box | YES |
| Reverse | YES |
| Alarm System | YES |
| Parking Brake | YES |
| Foot Pedal | YES |
| Rear Shock Absorber | YES |
| Protective Bar | YES |
*When purchasing an electrically powered vehicle, the buyer must take into account that the specified range is an indication that depends on many factors, including: outside temperature; rider weight and freight; age and condition of the battery(s); tire pressure; state of maintenance of the vehicle; mounted accessories; driving style; set pulling force and maximum speed. The supplier specifies a range that can be achieved under normal circumstances and when applying the legal maximum speed.