The 4Fast mobility scooter
The new 4Fast is the four-wheeled brother of our successful and appreciated 2Fast mobility scooter. The 4Fast retains the high level of comfort, but the dual front wheels offer you even more stability during your rides. The 4Fast achieves a maximum speed of 25 kilometres per hour. With a mode button on the handlebar, you can easily select the appropriate maximum speed mode while riding: walking, cycling or moped speed. Available in various versions at our dealers throughout the Netherlands, the 4Fast meets all your mobility requirements.
USB Socket & Digital Dashboard
The 4Fast is a comfortable mobility scooter ideal for long and short distances.
There are many things you look out for when buying a mobility scooter. For one thing, you want a lot of comfort and freedom of movement. These are two things Nipponia has thought about when designing the 4Fast mobility scooter. There is plenty of legroom and the comfort seat is adjustable so that it can be adjusted to your posture. For extra stability, the 4Fast is equipped with two front wheels. With an adjustable maximum speed of 25 km/h, you will reach your destination quickly, safely and comfortably.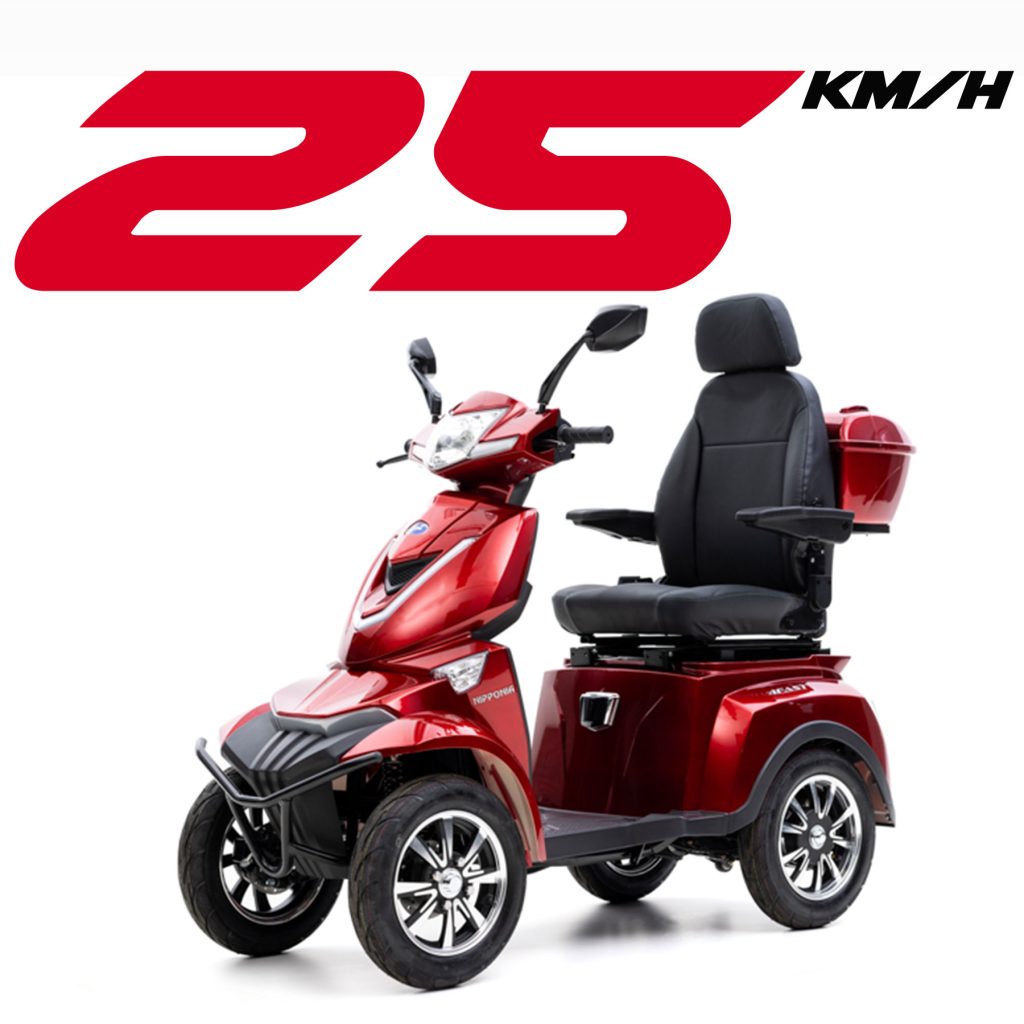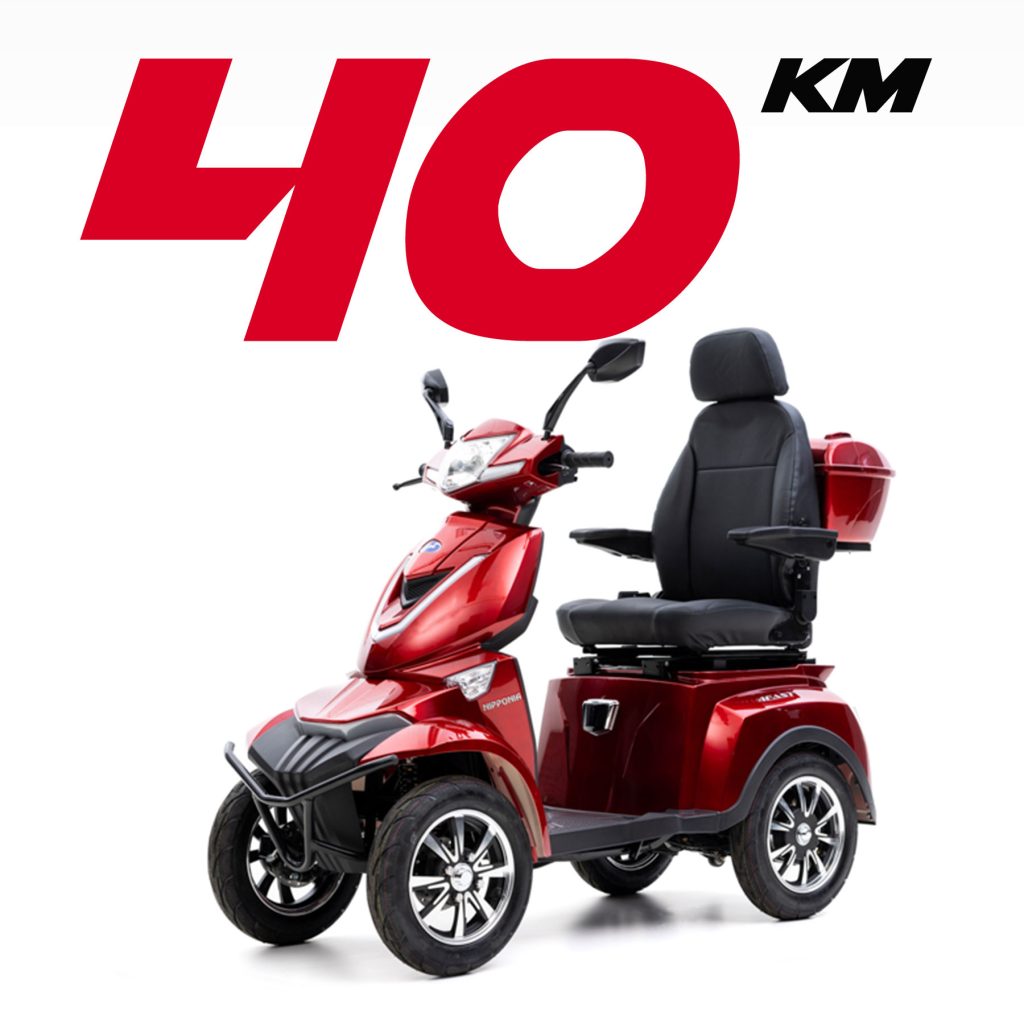 The 4Fast moves with the times. That is why it comes with a digital dashboard and a USB port. The digital dashboard provides all the information you need about your electric mobility scooter with precision. The USB port allows you to charge your phone while riding your mobility scooter. You never have to worry about being left with an empty phone again.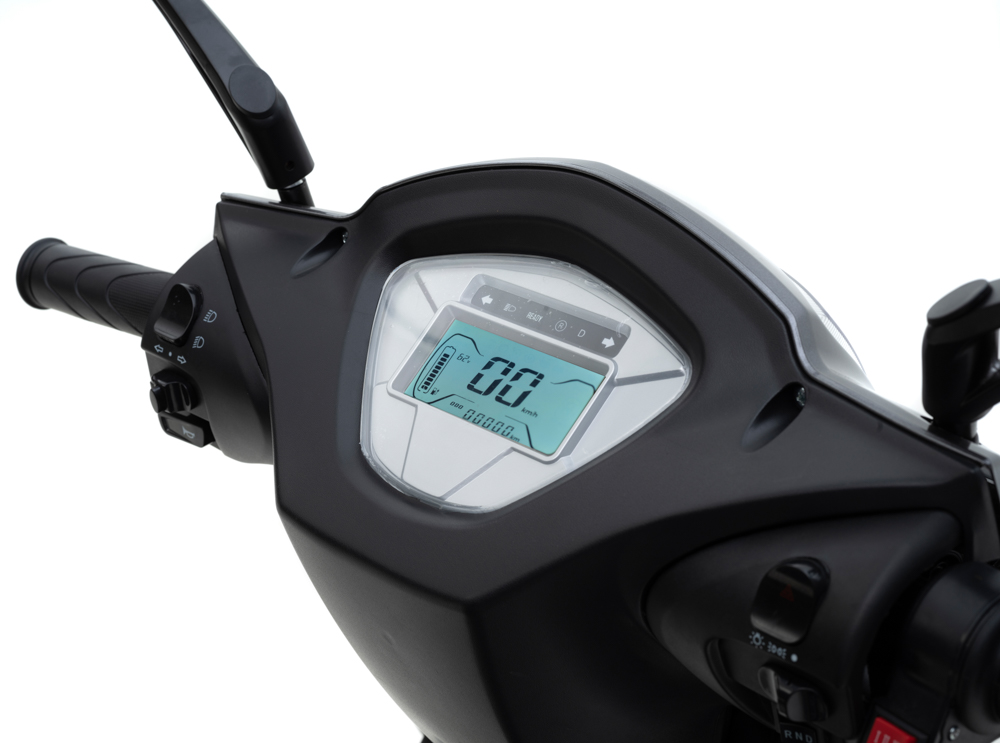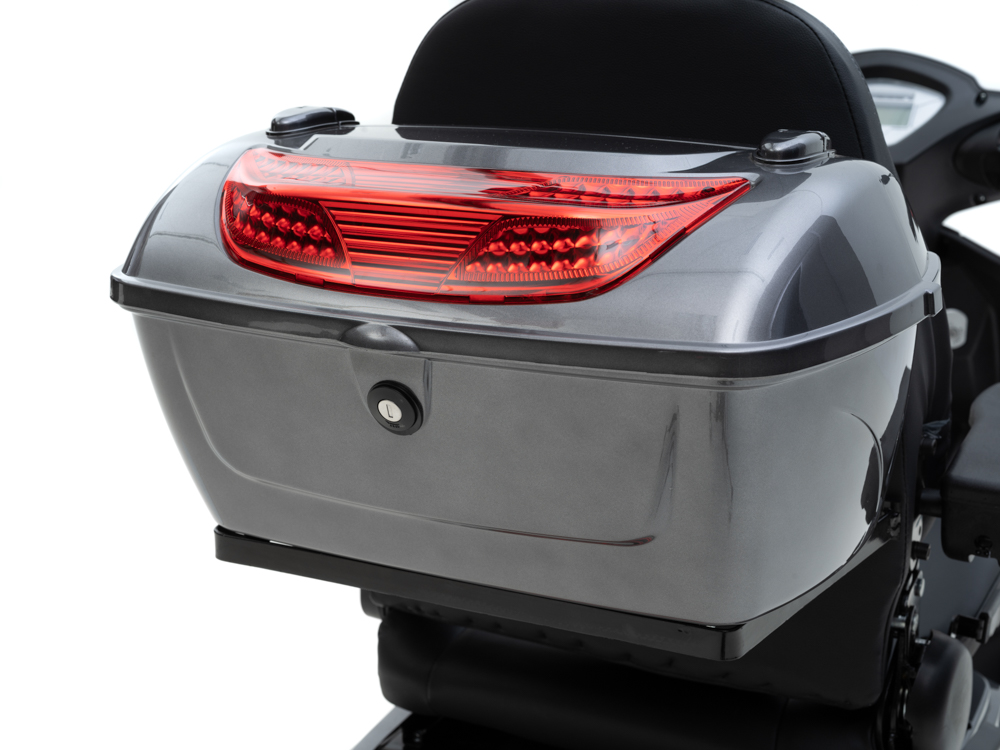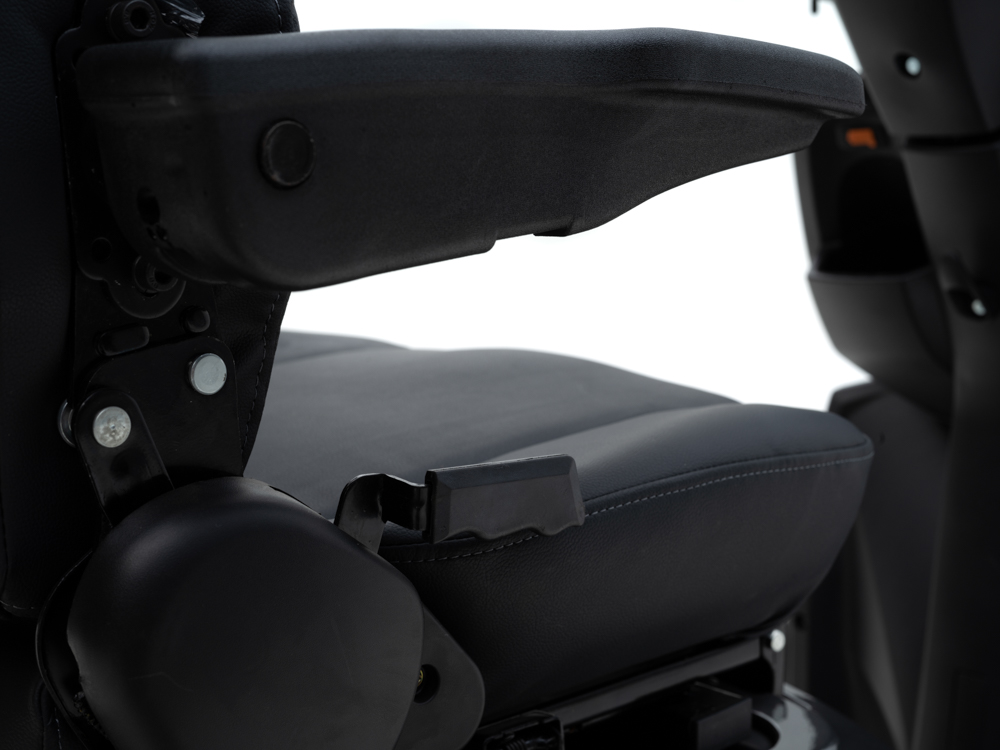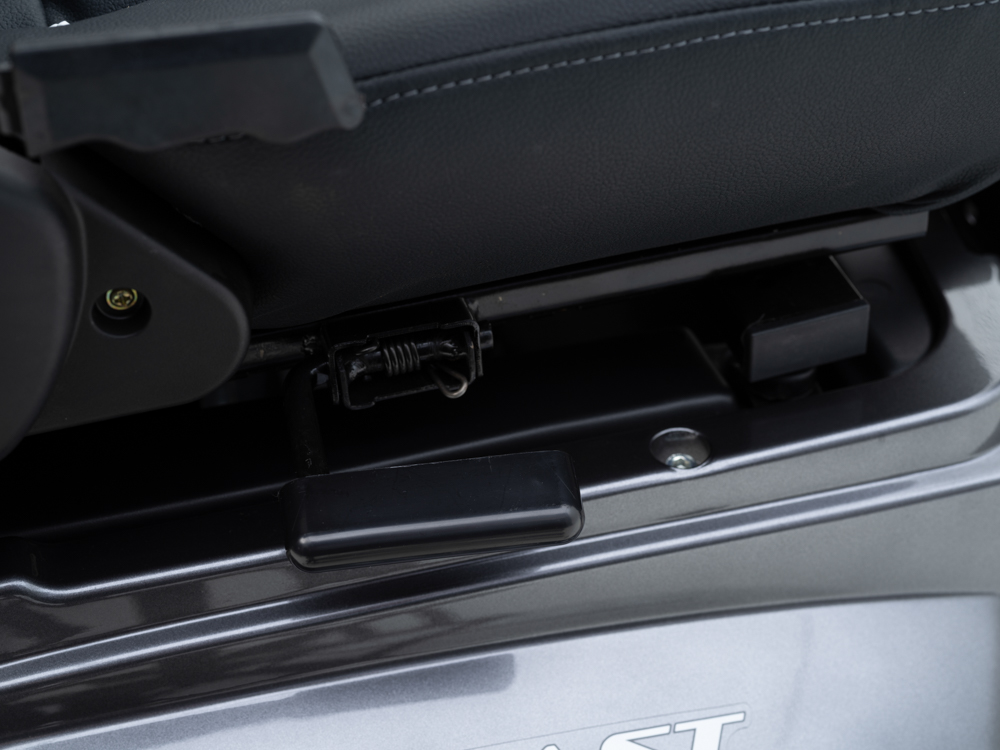 Traffic participation should be enjoyable, and to enjoy your ride, it is important that you feel comfortable. We have taken care of that by offering a number of features that enhance your riding experience; a comfortable adjustable seat including adjustable arm and backrests, equipped with a headrest to improve your posture and a spacious top case to store your daily shopping and essentials.
The 4Fast comes with the latest technology in lighting. This allows you to be clearly visible and travel safely. To stay true to our promise to strive for optimal safety of our three-wheel scooters, we have equipped this mobility scooter with an LED headlight. With this LED headlight, efficiency, visibility and durability are guaranteed. You don't have to think long about moving at any hour of the day. It's time to enjoy rides in the dark again, too.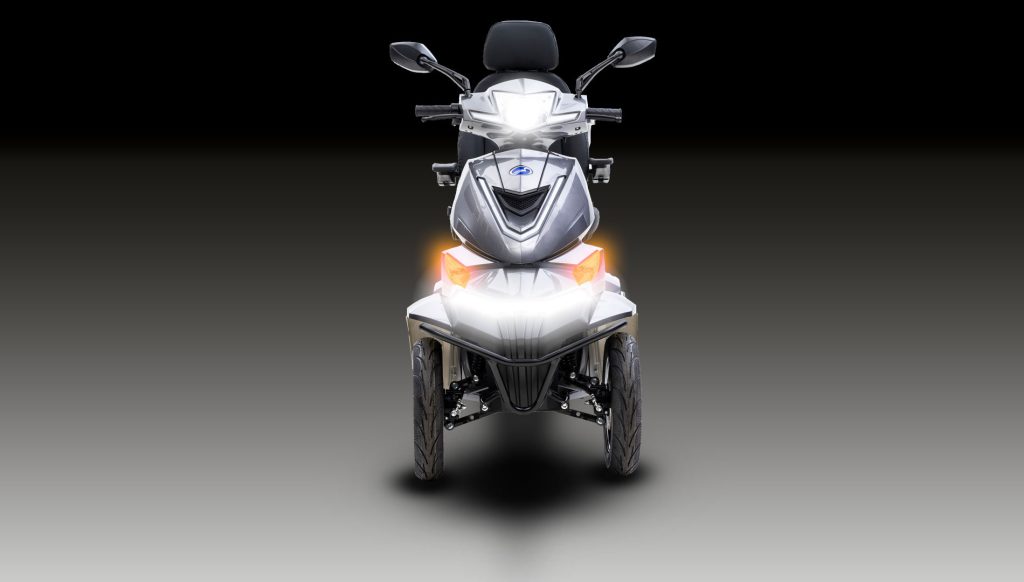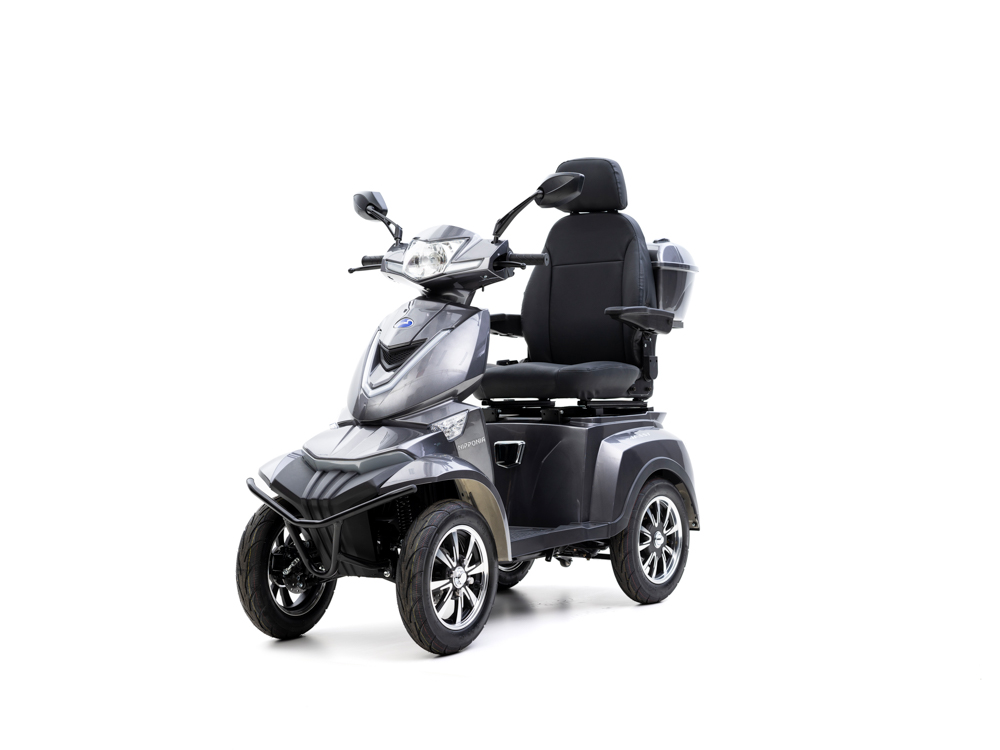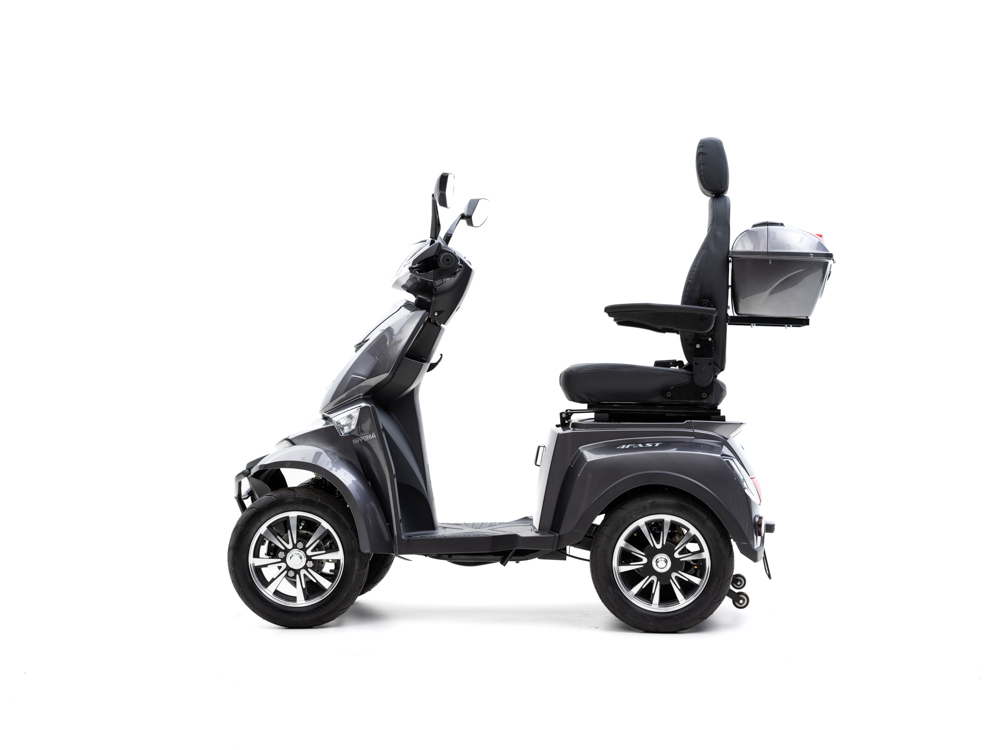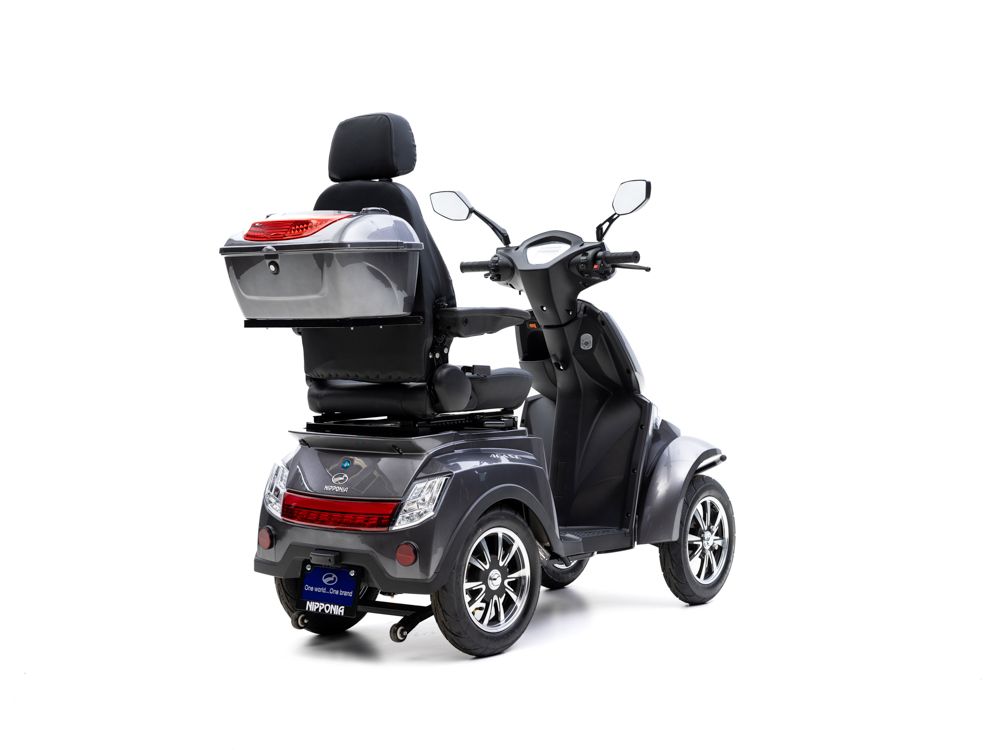 The 4Fast is a stable mobility scooter
If you value the stability of your mobility scooter, then the 4Fast is made for you. With four wheels under this mobility scooter, you need not fear instability. Even at the maximum speed of 25 km/h, you can ride safely and stably. With a range of 40 km per battery, you won't have to worry about whether you can reach the local supermarket or any other destination. Moreover, the driving range can be increased by expanding the battery pack.
For more information, contact your dealer.
Does the 4Fast mobility scooter from Nipponia appeal to you and would you like more information on using this quality mobility scooter in the Netherlands? Then consult your nearest Nipponia dealer or send an e-mail to info@trade-traffic.com. You can also view our other offers on our website.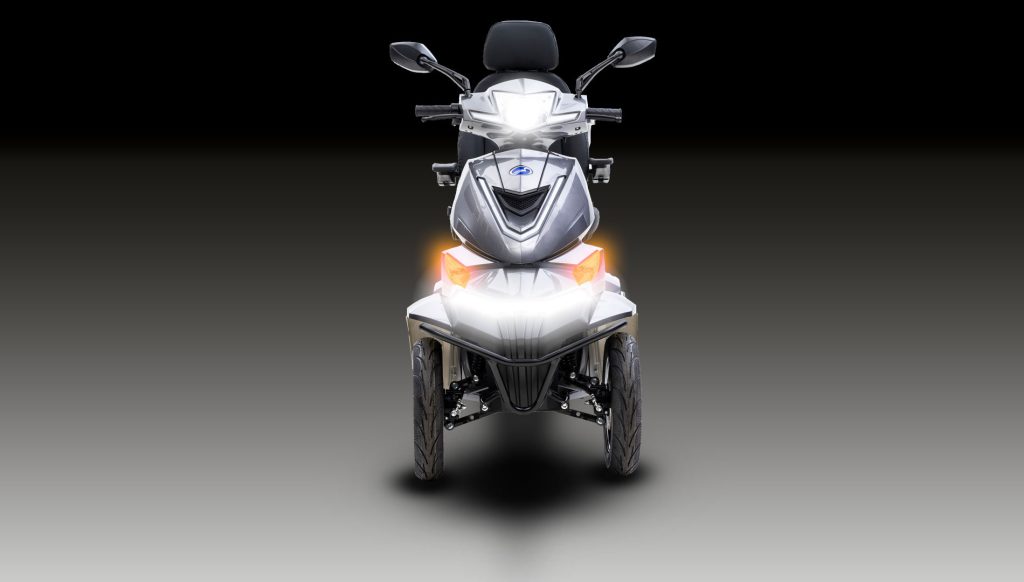 | | |
| --- | --- |
| Motor Power | 1000W |
| Max Speed | 25km/h |
| Max Range* | 40km |
| Max Charging Time | 6.5h |
| Battery | Lead-acid/ Lithium 60V 20AH |
| Charger | 60V-20Ah |
| Brakes | Disc / Disc |
| Tires | 3.00-10'' / 3.00-10'' |
| Dimensions (mm) | 1620x690x1210 |
| Wheelbase (mm) | 1070 |
| Seat height (mm) | 750 |
| Net weight (kg) | 99 |
| Maximum allowance (kg) | 234 |
| Colors | Grey, Red |
| Lights | LED |
| Digital Dashboard | YES |
| USB socket | YES |
| Rear carrier box | YES |
*When purchasing an electrically powered vehicle, the buyer must take into account that the specified range is an indication that depends on many factors, including: outside temperature; rider weight and freight; age and condition of the battery(s); tire pressure; state of maintenance of the vehicle; mounted accessories; driving style; set pulling force and maximum speed. The supplier specifies a range that can be achieved under normal circumstances and when applying the legal maximum speed.